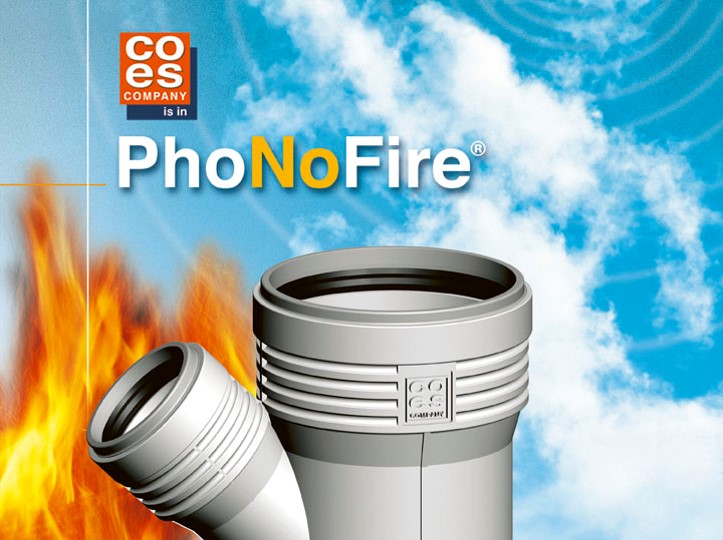 COES PhoNoFire
COES PhoNoFire is the best soundproofing, insert joint drainage system made of flame resistant copolymer polypropylene + reinforcing charges: the real plastic alternative to cast iron!

The programme consists of multilayer pipe in diam. of 58 to 200 mm. The fittings are characterised by very innovative design and include special and exclusive elements such as the swept entry branch.
Outstanding Soundproofing equivalent to that of a cast iron

Excellent chemical resistance to the transport of fluids

in compliance with ISO/TR 10358.

Reaction to fire: PhoNoFire is classified B S3 d0 in compliance with the European standard EN 13501

.