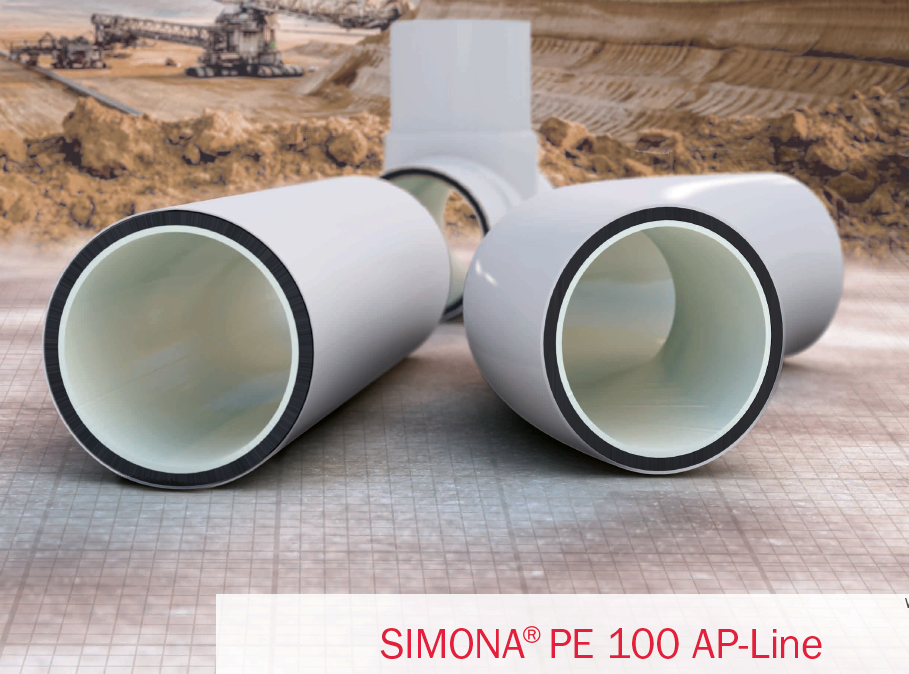 PE100 AP-Line System - Multi-Layer pipes with abrasion-resistant interior skin
SIMONA® PE 100 AP-Line plastics pipes and fittings with integrated wear-resistant interior skin are an excellent choice for pneumatic and hydraulic transport of solid waste. Thanks to their superior properties, they are used wherever high mechanical loads act on the interior of the piping systems.
During hydraulic and pneumatic transport of solid materials the pipe interiors are subjected to substantial mechanical stresses caused by water/air-solid mixtures that leave material deposits on the interior of the pipe during transport.
SIMONA® PE 100 AP-Line Pipes have a much longer service life and can withstand greater loads than solid wall PE 100 and conventional steel and GFRP pipes. They are therefore especially suitable for conveying granular materials like sand and coal sludge or ores.