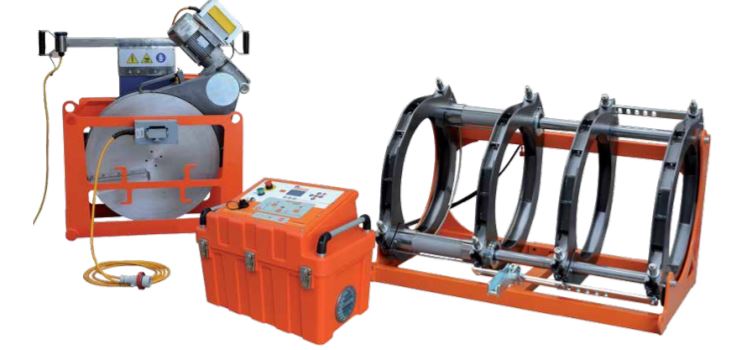 Ritmo Butt Welding Machine
With RITMO EASY LIFE it is possible to Butt weld fittings such as elbows, tees, wyes and stub ends. This is possible because the 3rd clamp can be anchored to the 1st and 2nd (movable) and slide along with the pipe. The fitting have to be locked in the 4th clamp. Short neck stub ends can be welded with the help of a special tool (on request).
Thanks to a special gearcase  the EASY LIFE is able to manage the welding process in a semi-automatic way from OD 40 to 630 mm.
The electronic system guarantees the continuous repeat of the welding cycles and automatic control of the preset parameters, therefore the operator needs only to validate the welding phases. The user-friendly graphic display allows a quick setting of the desired parameters. 
The EASY LIFE system can store up to 4000 welding cycles and sum them up into a PDF file. This report can be transferred to a PC/laptop through a USB port.  
Possibility to pre-set 50 customized.
The EASY LIFE system data-logging now shows the time!